Online Courses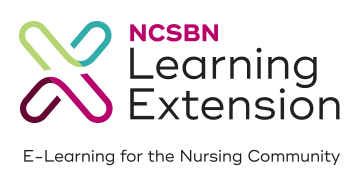 NCSBN Learning Extension
Online courses at NCSBN Learning Extension empower nursing candidates, nurses and nurse educators. Our website at learningext.com provides a community to exchange ideas with peers and Learning Extension staff, in addition to providing expert resources and a blog.

International Center for Regulatory Scholarship (ICRS)
ICRS provides unprecedented opportunities for regulators from diverse jurisdictions to learn, interact and collaborate. The program fosters outstanding leadership development, the acquisition of advanced knowledge and skills, and the generation of regulatory evidence. ICRS promotes collaboration, innovation and new ideas for the protection of the public and the future of professional regulation.