Regulatory Exam - Practical Nurse (REx-PN)
Explore the Site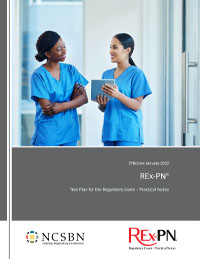 2022 REx-PN Test Plan
The REx-PN test plan includes an in-depth overview of the content categories, details about the administration of the exam and REx-PN style item writing exercises.
Download Publication
Français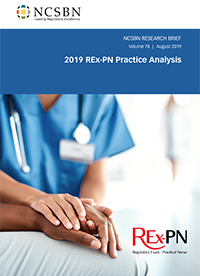 REx-PN Practice Analysis
The periodic performance of practice analysis (i.e., job analysis) studies assists BCCNM and CNO in evaluating the validity of the test plan that guides content distribution of the licensure examination for Licensed Practical/Registered Practical Nurses (LPN/RPNs). Because the Canadian health care industry is rapidly changing, practice analysis studies will be conducted by BCCNM and CNO on a five-year cycle. This practice analysis was conducted with the assistance of National Council of State Boards of Nursing (NCSBN).
Download Publication